Description
With years of research, TUSA has developed a mask skirt that adapts to your face. The 3D SYNQ Fitting Ring adapts to the user's face creating a seal like no other mask. Large or small, wide or narrow, long or short, the TUSA Intega has you covered.

3D SYNQ Technology
Sync to Head Sizes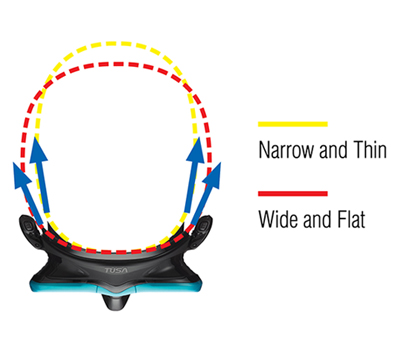 Sync to different head sizes by pulling directly on the fitting ring.
Sync to Facial Shapes
Sync to different facial shapes with 'sealing surface' paired with a hinge.
Freedom Dry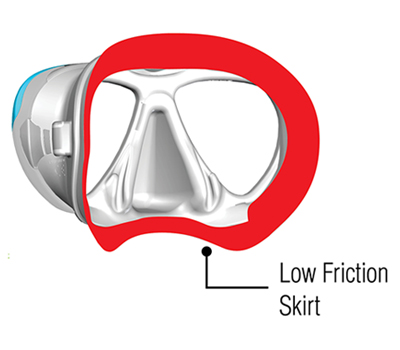 Freedom Dry enhances comfort and fit by utilizing a revolutionary low friction skirt surface.The skirt fitting line (shown in red) features a low friction surface that delivers a superior seal and increases the facial area contact patch while significantly reducing excess skin tension. The result is a soft and supple feeling mask with a dramatically improved seal.
Wide Visibility and Low Volume Design
TUSA M2004 mask boasts a 20% wider field of view than other TUSA masks due to its unique position of the mask lens and low volume design.
Swift Buckle 3D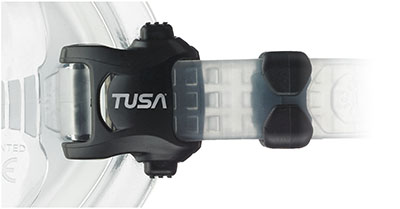 TUSA has designed the perfect buckle and mask strap. The NEW low profile buckle is slim and lightweight. The easy adjustment buckle and strap is silent and effortless when making adjustments.